Ira's Current Situation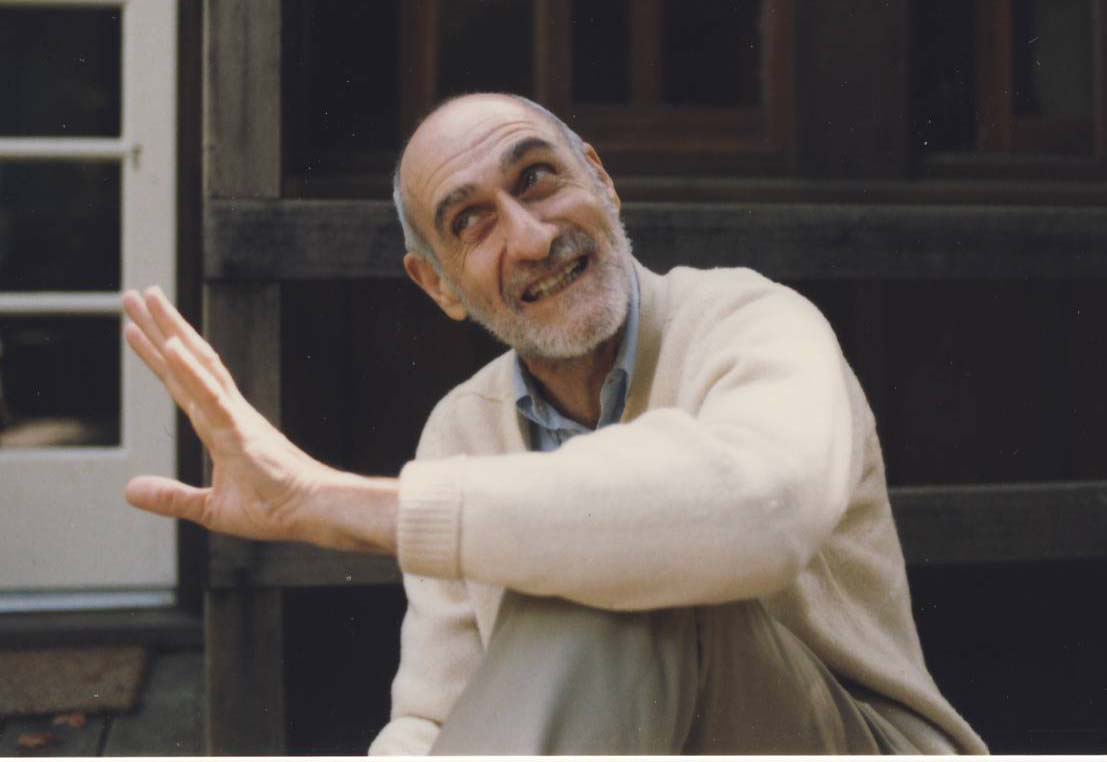 IRA PASSED AWAY APRIL 13, 2013 (see below)

Ira Sandperl is 90 years old and living in Menlo Park.  He continues to be intellectually engaged.  Ira's mind and memory are robust, and his knowledge of world events, history and literature continues to amaze.
Ira reluctantly gave up riding his bicycle and started using a walker in his late 70's.  In 2003, while walking to Sam's Barber Shop in Palo Alto, Ira was knocked off balance by a jogger.  He sustained several injuries, including a broken leg.  Recovery was especially difficult, due to Ira's already weakened right side and his second floor apartment.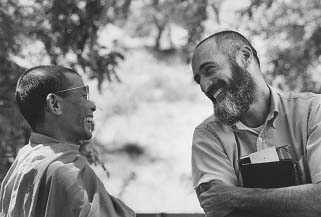 Ira moved (with help from friends and volunteers from Menlo School) to a one bedroom ground level apartment in a quiet residential neighborhood near Kepler's Bookstore and Café Barrone.  This was a big event, as several thousand books were involved!
Although Ira is not diminished in intellect or vigor, he faces greater need for daily living assistance than ever before.  He remains fiercely determined to live independently in his simple apartment, but this requires increasing help from friends.
---
UPDATE:
Ira reached his 90th birthday in March, but his health took a serious downturn and he was provided hospice care in his apartment. He passed away gently into the night at 3:23 AM on April 13, 2013. Ira blessed many of us with his wit, intelligence, and passion.

An obituary written by friend and reporter John Markoff is here, along with several other published obituaries.

Please post your personal tributes to Ira on the site here.

A MEMORIAL CELEBRATION WAS HELD IN EARLY JUNE AT THE PENINSULA SCHOOL. 
VIEW A VIDEO OF THE EVENT >
---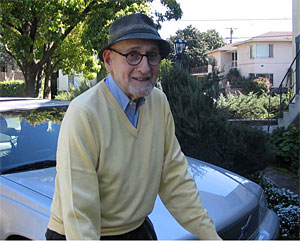 In 2009, Ira became increasingly less steady on his feet, began to take falls and  was unable to get up without assistance.  Ira spent a week at Stanford Hospital where tests determined he had a small stroke and polyneuropathy in both legs. He spent 3 months in a rehab center, but he did not regain use of his legs and is unable to use his walker at all anymore.
Due to his increased physical limitations and extremely low income, we were able to get Medi-Cal to pay for an attendant to come to his home twice a day for 4 hours.  The attendant helps Ira with meals and personal care.  Without Medi-Cal and funds from "Friends of Ira", he would have to live in a nursing home, which would be very trying for Ira.